We all know "Sati Sulochana" mas first Kannada movie. But you don't know many things about the movie and its information. Here some facts we have managed to collect:
1. Bhakta Dhruva was the first Kannada talkie film to start shooting. However, in 1934, Sati Sulochana became the first Kannada talkie film to be released in the Kannada language.
2. It is a lost film which means that is no longer known to exist in any studio archives, private collections, or public archives.
3. Sati Sulochana is based on the character Sulochana, the wife of Indrajit and the daughter-in-law of Ravana from the Ramayana.
4. The Budget of this movie is Rs.40,000 and took 8 weeks of shooting.
5. The film was shot in Chatrapathi and Prabhath studios (Kholapur and Pune) and the post-production was done in Chennai.
6. The entire movie was involved shooting using 2 cameras.
7. The length of the film was 173 minutes.
8. The film tries to portray the goings on of the war between the and Ravana as seen from the Sulochana's point of view.
9. The film depicts Sati system, where a female lead Sulochana sacrifices herself after her husband Indrajit is killed by Lord Rama's brother Lakshmana.
10. This movie had 2 main songs and they were split into 15 songs depending upon the scenes. All lyrics were written by Bellave Narahari Shastri and the actors themselves sung the songs
11. The film was released on the 3rd of March, 1934 in Paramount cinema theatre (later called as Parimala talkies) near KR Market Bengaluru.
12. Being the first Kannada talkie film, it ran house-full at Bangalore for six weeks.
13. Actress Tripuramba played Sulochana role.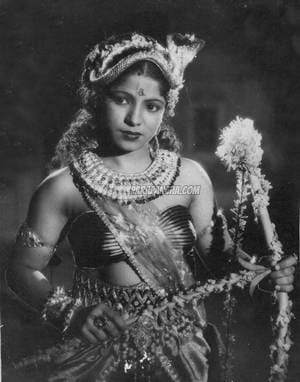 14. Actor Subbaiah Naidu played Indrajit character. (Subbaiah Naidu is the father of Kannada actor Lokesh and the grandfather of Srujan Lokesh.)
15. The Director of the movie is Yaragudipati Varada Rao, The father of Actress Lakshmi.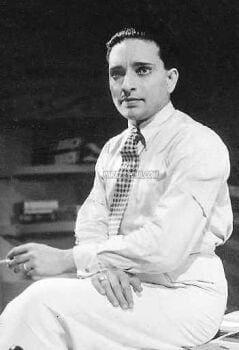 The Hindu Newspaper describes the first screening of the movie as

"When the lights were switched off inside the auditorium before the screening began, people packed inside the hall screamed in fear. And then the projector whirred and when the first Kannada word was heard from the screen the fear was transformed into ecstatic exclamations of joy! Was it some kind of magic?"